"Your website may be infected with malware, but don't worry - we're the ultimate bug spray!"
"Why worry about vulnerabilities? Just invite the hackers over for tea and let them point out all the weaknesses for you."
Website Malware Removal
Website malware removal is the process of identifying and removing malicious software from a website. This may include malware that has been installed on the website without the owner's knowledge, or malware that has been introduced through a security vulnerability in the website's code. Malware removal is important because it can help protect website visitors from being infected with malware and can help prevent the website from being used as a distribution point for malware.
WHAT IS


Website Malware Removal

At digiALERT, we understand how important it is for our clients to have a secure and malware-free website. that is why we offer website malware removal services to help our clients remove any malware that may have infiltrated their website.

When a website is infected with malware, it can lead to a variety of problems such as website crashes, loss of data, and loss of traffic. Moreover, it can also harm the reputation of the website, and lead to severe financial losses.

Our process of website malware removal begins with an initial assessment of the website to identify the type of malware that has been used to infect the website, and the extent of the infection. Once we have identified the malware, we proceed to remove it using a combination of manual and automated methods.

We also take steps to prevent future malware attacks, such as implementing additional security measures and monitoring the website for any suspicious activity. We also provide training to the client's team to help them understand the prevention measures.
key features


Website Malware Removal
Identify the presence of malware on a website.
Remove the malware from the website.
Implement additional security measures to prevent future infections.
Keep software and operating systems up to date.
Have a plan in place for responding to and mitigating the impact of infections.
Determine the source and extent of the infection.
Clean up infected files and restore damaged data.
Install antivirus software and firewalls.
Monitor the website for signs of malware.
Implement a comprehensive security program.
Types of


Website Malware Removal

At digiALERT, we understand the importance of maintaining a secure and malware-free website for our clients. That is why we employ a number of techniques to effectively remove any malicious software from our clients' websites, including:
Malware scanning: We use advanced malware scanning tools to detect and identify any malware present on the client's website.

Manual removal: Our team of experts manually remove any detected malware by modifying the website's code and configuring the server to prevent future infections.

Blacklist removal: If the website has been blacklisted by any security organizations or search engines, we will work to have the website removed from the blacklist by submitting a review and cleaning the website.

Website backups: We will create backups of the client's website before starting the removal process, so that in case of any data loss, we can restore the website to its previous state.

Security hardening: After the malware is removed, we will harden the client's website security by implementing various security measures such as firewalls, SSL certificates, and regular security audits.

Continuous monitoring: We also provide continuous monitoring service for the client's website to ensure that it stays clean and secure.
Statistics on


Website Malware Removal
According
to
a
survey
by
K
aspers
ky
Lab
,
78
%
of
organizations
have
seen
an
increase
in
malware
attacks
in
the
last
12
months
.
McAfee's "Threats Report" for Q4 2018 revealed that web-based malware encounters increased by 18% in that year.
Kaspersky Lab's "IT Threat Evolution Q3 2018" report found that the number of web-based attacks blocked by their technologies increased by 11.5% in that quarter.
A study by Check Point Research found that the number of websites compromised by malware increased by 30% in 2018.
According to a report by Trend Micro, the number of websites blocked for hosting malware increased by 16% in 2018.
A study by FireEye found that the number of websites compromised by malware specifically targeting e-commerce sites increased by 54% in 2018.
How do we do


Website Malware Removal

At digiALERT, our goal is to quickly and effectively remove malware from your website. Our process includes:
Identification: We thoroughly scan and analyze your website to identify any signs of malware presence, such as unusual behavior or changes in appearance and functionality.

Analysis: We determine the source and extent of the infection by analyzing the website's files and systems, identifying the specific type of malware present and any infected files or systems.

Remediation: Our team removes the malware from the website, cleaning up infected files, restoring any lost data, and implementing additional security measures to prevent future infections.

Monitoring: We monitor the website regularly for signs of malware, and have a plan in place to respond and mitigate any potential infections.
We understand how important it is to keep your website secure and running smoothly. Trust our experts to provide a comprehensive solution that ensures your website is cleaned, secured and protected against future malware threats.
WHY WEBSITE MALWARE REMOVAL


WHO NEEDS WEBSITE MALWARE REMOVAL

Website malware removal is important because malware can cause a range of problems for website owners and users. Malware can steal sensitive information, disrupt website functionality, and damage the website's reputation. In some cases, malware can even compromise the entire server and all the websites hosted on it.

For website owners, having a malware-infected website can lead to loss of traffic, a decrease in search engine rankings, and potential legal repercussions if personal information is stolen from their website. Additionally, a website infected with malware can also affect their customer's trust and confidence on the website.

Furthermore, malware can also spread to other websites and servers that share the same hosting environment. This means that even if a website owner does not engage in any malicious activity, their website can still be used to spread malware to other sites and servers.
How often Website Malware Removal recommended


When it would be performed

The frequency of website malware removal depends on a number of factors, including the specific risks and vulnerabilities of the website, the level of security measures in place, and the size and complexity of the website. In general, it is recommended that organizations perform regular malware scans and review their websites for signs of infection on a regular basis. This may involve performing manual reviews of website files and systems, as well as using automated tools such as malware scanners and antivirus software to identify and remove malware.
In addition to regularly reviewing and scanning their websites, organizations should also implement a comprehensive security program to help prevent malware infections in the first place. This may include installing firewalls, web application firewalls (WAFs), and antivirus software, as well as keeping software and operating systems up to date with the latest security patches and updates.
By following these best practices and regularly reviewing and scanning their websites for malware, organizations can effectively protect against malware threats and ensure the security and integrity of their systems and data. 
How are we


unique
Our website malware removal process is highly thorough and efficient, ensuring that all malware is completely removed from your website.

We use advanced tools and techniques to identify and remove even the most persistent and hidden malware infections.

Our team is highly skilled and experienced in dealing with all types of website malware, including ransomware, viruses, trojans, and more.

We offer fast turnaround times, so you can get your website up and running again as quickly as possible.

We provide clear and detailed reports on the extent of the malware infection and the steps taken to remove it.

We also offer ongoing monitoring and maintenance services to help prevent future malware infections.

We have a customer-first approach, ensuring that all of your concerns and needs are addressed throughout the process.

Our pricing is competitive and transparent, with no hidden fees or charges.

We have a strong track record of successfully removing malware from a wide range of websites and industries.

We prioritize data privacy and security, ensuring that all of your sensitive information is protected during the process.
Customer Portal
Real-time reports on the status of your in-progress engagements
Access to previous reports for analysis , review and improvement
Reports available in various formats including XLS, PDF, and Word
Project management tools to help you keep track of and prioritize cyber security tasks in KAN-BAN format
24/7 Support desk with security consultants available to answer your questions and help you address any issues
Up-to-date news on the latest cyber security trends and threats
Educational resources, such as webinars and tutorials, to improve your knowledge of cyber security best practices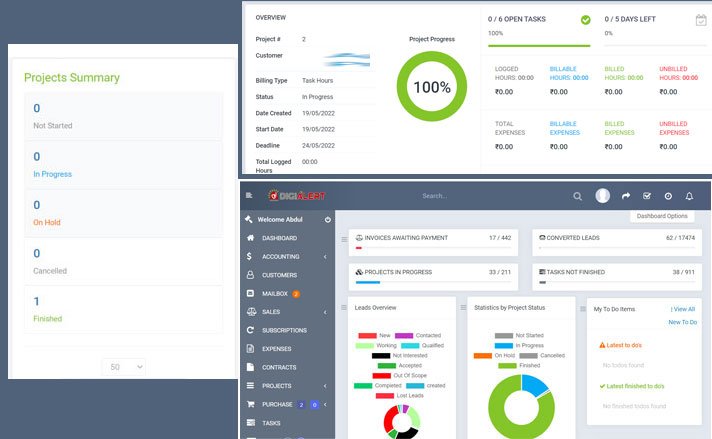 What's in our reports ?
Overview of testing scope and methodology
List of vulnerabilities and risks identified
Detailed descriptions of each vulnerability
Recommendations for remediation
Information on testing environment
Executive summary of key findings
Details on how vulnerabilities were exploited
Evidence of vulnerability (screenshots, session logs, network traces)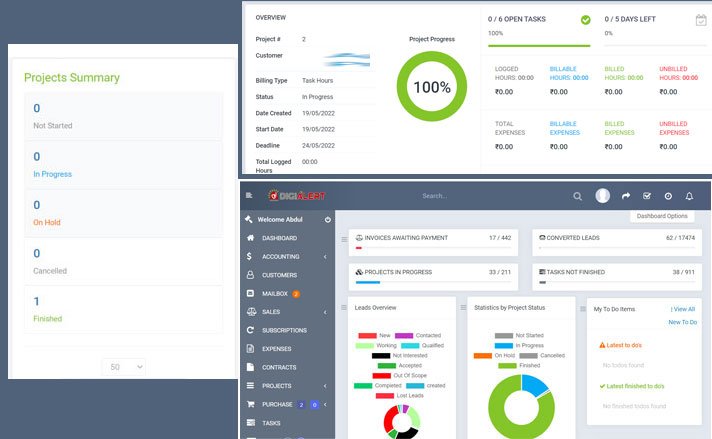 Our Service Delivery
Meeting deck for project kickoff
Daily tracking sheet for issues
Weekly report on project execution status
Executive summary report
Reports on security assessments
Consolidated issue tracking sheet
Reassessment report
Consolidated report on security assessments
E-verifiable Certificate is issued