Others (53)
In today's interconnected digital world, cybersecurity plays a crucial role in protecting organizations from various online threats. Recognizing the evolving nature of cyber risks, digiALERT, a respected cybersecurity firm, has partnered with ALVI DIGITECH, ...
Published in
Others
08 September 2023
Picture a different kind of war, not fought with soldiers and guns, but with computers and the internet. This article explores the idea of a World War III that takes place in the digital world,..
Published in
Others
31 August 2023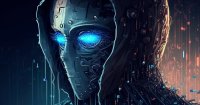 In the dynamic realm of cybersecurity, novel threats continue to emerge that challenge conventional notions of digital defense. One such emerging frontier is the amalgamation of DNA hacking and artificial intelligence (AI), ...
Published in
Others
21 August 2023