Others (53)
In the field of cybersecurity, organizations are constantly challenged to protect their digital assets from sophisticated attacks and breaches. To fortify their defense strategies, two common approaches are often ...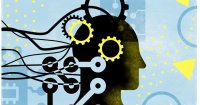 In the ever-evolving landscape of cybersecurity, ensuring the integrity and security of software applications is paramount. One of the key methodologies employed to identify vulnerabilities in applications is Static Application Security Testing (SAST). ..
Published in
Others
02 June 2023
In today's rapidly evolving digital landscape, the need for robust cybersecurity measures is more critical than ever. As organizations continue to rely heavily on applications and software systems, ...
Published in
Others
01 June 2023